2020 Fall Ball Registration
---
2020 Fall Ball Registration is NOW OPEN!!!
Please Note: Registrations will not be accepted after September 6, 2020
Divisions may be closed early as Cohort Maximum #'s are reached.
What do you need to register?
Ensure you are within the Centennial Little League boundary. [click here]
Proof of Primary Residence may be required. [click here for more information]
Proof of Age is required. ie birth certificate [click here for more information]
Third child (same family) is FREE!
Once you've registered your players, contact administrator@cllbaseball.ca with the players names to have the discount applied.
Financial assistance is provided through KidSport Calgary [click here]
Special requests cannot be accommodated
IMPORTANT: Guardians of first year registrants are required to participate in the Respect In Sport program.
What Division do I register my athlete for?
Review the chart below to identify your athletes League Age.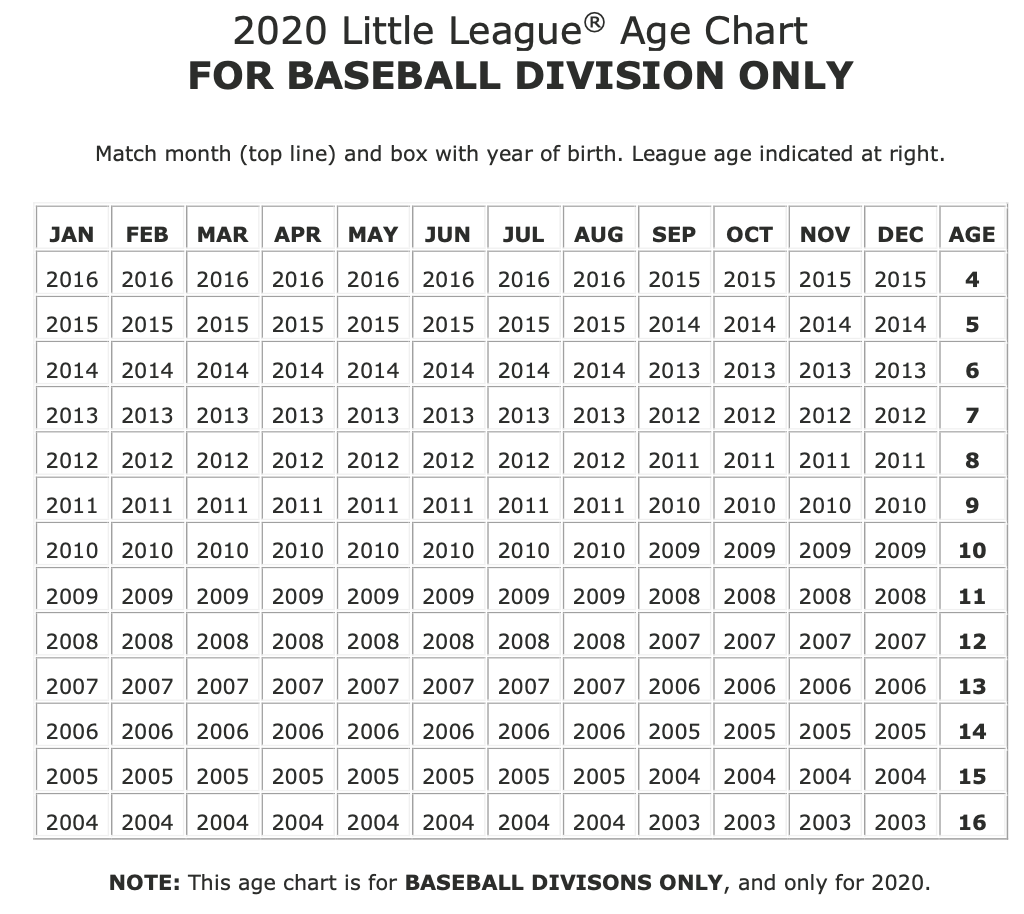 Division and Registration Fee:
Division

Registration

Aug 20 - Sept 6

Divisions may close early if Cohort Maximums are reached

Minors
(League age 9-10)

$100.00

Majors
(League age 11-12)

$100.00

Junior
(League age 13-14)

$100.00

Senior
(League age 15-16)

$100.00
If you've registered with us before, login with the same account as the previous season.
If you're new with Centennial Little League, please click to register and create your account!


Centennial Little League is proud to offer parents and coaches the Respect in Sport Program!
Each player will be required to have one parent/guardian complete the Parent Program and each head coach/team will be required to complete the Coaching Leader Program.
Link to the parent program is here:
https://cllbaseballparent.respectgroupinc.com/secure/
Link to the coaching program is here:
https://cllbaseball.respectgroupinc.com/secure/
Parents/Guardians will also have to sign the Parent Conduct form and Coaches will have the Coaches Conduct form to sign. These and other required documents will be included for you to read in the Respect in Sport Program.
IMPORTANT: Required courses must be completed BEFORE the season begins or teams/players will not be permitted to play.
Financial Assistance
Each of the following programs require applications to be submitted and approved prior to the month of March for that years season.
EXAMPLE: for the 2019 season, applications must be submitted and approved prior to March 2019.
KidSport [click here]
Canadian Tire Jumpstart Program [click here]